Rose Pest Solutions Promotes District Manager for Indianapolis, Kokomo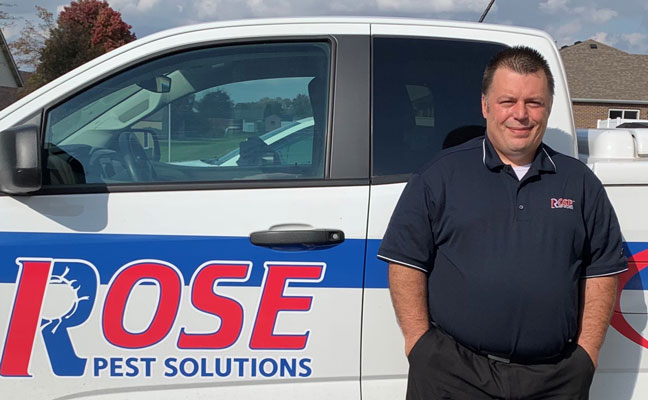 Rose Pest Solutions, based in Troy, Mich., Has promoted George Meacham from director of operations to district director of its new offices in Indianapolis and Kokomo, Indiana. The role requires Meacham to oversee operations for the Metro Indianapolis and Kokomo service areas, and take on all aspects of district operations – particularly those related to customer satisfaction and quality control. He also leads the recruitment, hiring and training of new employees who join the Rose Pest Solutions team and oversees the new District Call Center which opened earlier this year.
Meacham joined the company in July, after spending the previous seven years with Indiana Pest Control (IPC), the pest control company Rose Pest Solutions acquired through a merger in 2019. He previously worked in the industry. restaurant industry for 15 years before starting. his career in pest control.
"Rose Pest Solutions has really welcomed me and everyone else at Indiana Pest Control with open arms since our merger last year," said Meacham, who lives in Kokomo with his wife and two children, in a statement. "I am learning more about this industry every day and the team has supported me in my new role as District Manager. My team and I look forward to providing the best pest control services to people and businesses in Northern and Central Indiana.
ABOUT ROSE PEST CONTROL SOLUTIONS
Founded in 1860, Rose Pest Solutions provides comprehensive pest control services to commercial, municipal and residential customers from its 17 offices in Michigan, Ohio and Indiana. Named "Best Place to Work" by Detroit Free Press For 2018, 2019 and 2020, Rose has six Board Certified Entomologists and 10 Associate Certified Entomologists on staff. The company has received numerous certifications for its commitment to excellence, including QualityPro, QualityPro Schools, and GreenPro from the National Pest Management Association.