Excellent work near the northwest! District Manager Intern – Current Student – Valparaiso Division (IN, IL)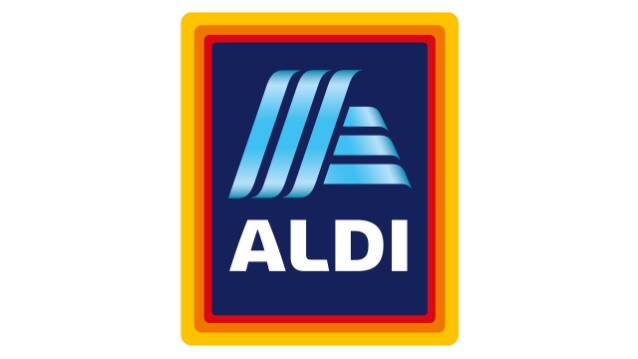 We are ALDI, one of America's favorite grocers. We have grown significantly over the past few years, expanding our reach and customer base nationwide. From customer service to our exceptional products, we owe our success to the efficiencies we create in every corner of our business and to the people at every level who contribute to it.
Are you pursuing your undergraduate or postgraduate studies and looking for real responsibility and the ability to have real impact? If so, this role is for you. Our District Managers are responsible for overseeing the operations of an entire ALDI District and have the opportunity to have a lasting impact on our global organization. You will oversee up to six stores while leading employees and driving sales growth for one of America's fastest growing food retailers. To prepare for this rewarding and challenging position, you receive 44 weeks of paid training, during which you will assume responsibility for the operations, management and performance of a multi-million dollar district.
Roles within this division cover these areas: Michigan
Click here to see our departmental map
Type of position: Full time
Starting salary: a minimum of $90,000 (including a $5,000 signing bonus) with the potential to earn $115,000 or more in five years
*Salary/bonus varies by market
Duties and Responsibilities:
Must be able to perform duties with or without reasonable accommodation.
– Evaluates, establishes and implements appropriate store staffing levels with input from direct reports.
– Works with direct reports to develop and implement action plans that will improve operating results.
– Ensures compliance with the company's merchandising plans.
– Schedules and facilitates regular meetings with direct reports.
– Ensures the training, development and performance of the staff of his team in order to maintain a motivated and professional workforce that achieves his career goals.
– Recruit and recommend qualified employees for the management positions of his team.
– Approves all leave requests for direct reports.
– Establishes and communicates job responsibilities and performance expectations to his/her team to ensure mutual understanding of desired results; resolves internal or external obstacles that prevent the successful achievement of objectives.
– Understands overall company strategy, as well as communicates and models the organization's core values ​​to create a sense of teamwork and belonging among employees.
– Reviews and analyzes competitive pricing in the district and keeps management informed of ALDI's competitive pricing position.
– Provides product feedback to management, including making recommendations regarding new items to carry or those that should be discontinued.
– Coordinate with direct reports in recruiting and interviewing candidates.
– Confers with direct reports regarding the advancement of store personnel and when reviewing the discharge or discipline of store personnel.
– Support direct reports in holding in-store meetings.
– Consult with leaders on the development of their team's strategy.
– Advise management to find external vendors for applicable services, as appropriate.
– Liaises with the regions to ensure a fast and efficient flow of communication.
– Consults with the business to effectively design and streamline applicable processes within the organization.
– Keeps abreast of external best practices and relevant changes in his field/area; communicates updates to management.
– Ensures store staff adhere to company customer satisfaction guidelines.
– Oversees and manages the appropriate resolution of customer operational issues by store management.
– Ensures store management monitors store conditions, equipment and employee performance to maintain a safe environment for employees, customers and vendors.
– Oversees and manages store compliance with policies and procedures established within the District, as well as applicable federal, state, and local regulations.
– Oversees and manages the achievement of store payroll budgets and total loss results; ensures that results achieved are within the district budget.
– Review and analyze store staff's adherence to inventory procedures, product handling guidelines, and cash control policies and procedures to minimize shrinkage.
– Performs in-store inventories and cash audits in accordance with guidelines.
– Manages his team by driving projects and tasks to completion through effective prioritization, work planning, resource allocation and cross-functional collaboration.
– Identifies cost reduction opportunities and potential process improvements.
– Serves as the primary link between their team personnel and management to ensure understanding of business goals, objectives and opportunities for improvement.
– Other assigned duties.
Education and experience:
– Bachelor's degree in Commerce or related field.
Professional qualifications:
Knowledge/skills/abilities
– Develops relationships, trust and open communication that enhance the growth and professional performance of direct reports.
– Works cooperatively and collaboratively within a group.
– Ability to facilitate group participation when conducting meetings.
– Develops and maintains positive relationships with internal and external parties.
– Negotiation techniques.
– Conflict management skills.
– Ability to interpret and apply company policies and procedures.
– Knowledge of the company's products and services.
– Talent for problem solving.
– Excellent verbal and written communication skills.
– Prepares written materials to meet the objective and the audience.
– Ability to stay organized and multi-task in a professional and efficient manner.
– Pay attention to details and follow instructions.
– Sets goals and works to achieve them.
– Knowledge of human resource management and ability to manage store staff with respect to recruitment, selection, training, development, motivation, retention and separation.
Travel:
– Daily.
– Local.
– Company car.
ALDI offers competitive salaries and benefits, including:
401(k) plan
Company 401(k) matching contributions
Employee Assistance Program (EAP)
PerkSpot National Employee Discount Program
In addition, eligible employees are offered:
Medical, prescription, dental and vision insurance
Generous vacation time and 7 paid holidays
Short and long term disability insurance
Life, dependent life and AD&D insurance
Voluntary term life insurance
Click here to learn more about the advantages of ALDI
ALDI is committed to equal opportunity for all employees and applicants. As a proud Equal Opportunity Employer (EOE), we do not discriminate on the basis of race, color, national origin, ancestry, citizenship status, religion, gender, stereotypes sexual orientation, gender, gender identity, gender expression, age, marital status, mental or physical disability, medical condition, genetic information, military status or veteran status, pregnancy (which includes pregnancy, childbirth and medical conditions related to pregnancy, childbirth or nursing) or any other protected characteristic. Employment may be dependent upon ALDI's receipt of an acceptable, job-related drug test, motor vehicle report and/or reference check, as applicable and authorized by law.